Webinar: Opportunities for Dutch SME's in the logistics sector in the Greater Bay Area
Join the webinar
21 September 2020, 10:00 - 11:30 hrs

Are you interested in expanding your business to the Greater Bay Area? And you want to learn more about the region? Take your chance and join our webinar series!
The Greater Bay Area (GBA) consists of nine cities and two special administrative regions (Hong Kong and Macao) in south China. This region is a very important area for the innovative driven development in China. In 2030, it is expected that the region will play a leading role in advanced production techniques, innovation, trade and finance and shipping. Not only in China but in the whole world.
Therefore, the Consulates-General of the Netherlands in Hong Kong and in Guangzhou, the Benelux Chamber of Commerce Pearl River Delta (BenCham PRD) and the Dutch Chamber of Commerce in Hong Kong (DutchCham HK) and NLinBusiness have joined hands to set up a webinar series on what is happening in and the business opportunities of the Greater Bay Area for Dutch SME's. We also invite logistics related companies from Guangdong or Hong Kong to participate.
This second webinar of the GBA webinar series will focus on the on the logistics sector, both for for Dutch entrepreneurs in the Netherlands and those based in the GBA. A short introduction of trade and logistical cooperation between the Netherlands and the GBA shall be provided. Followed by an outline of the business development in the logistic sector in China by Nederland Distributieland (NDL). In addition, the Port of Rotterdam, Europe's largest port, will share their experience in doing business and collaborations with partners in the GBA. Thereafter, FreigthAmigo, a FreighTech company based in Hong Kong, will present their views on logistics sector transition and trade development between the EU/NL and China, especially the GBA. The webinar will conclude with a Q & A session. The webinar will be moderated by Remco Buurman, managing director at NDL.  

Programme - September 21st, 2020
Welcome

by moderator Mr. Remco Buurman, (CEO, NDL)

Introduction NDL and business development China 

by Mr. Jasper Eggebeen (Sr. Business Manager Supply Chain, NDL) 

Collaboration Port of Rotterdam and China 

by Ms. Anita van der Laan (Sr. Business Manager Shippers & Forwarders, Port of Rotterdam)  

View on logistics transition and development in GBA 

by Ms. Ivy Tse (Director, FreigthAmigo Services Limited)

Q&A


Are you not able to participate but would you like to share this with someone who might be interested? Share this webinar invite via the following link: Share with a friend 

If you have any questions or would like to receive more information, please contact NLinBusiness.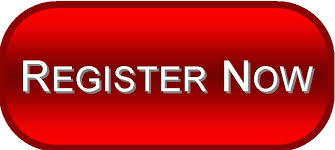 Supporting partners