Top 5 Tips To Save Money & Time When You Source For EU (and UK) Markets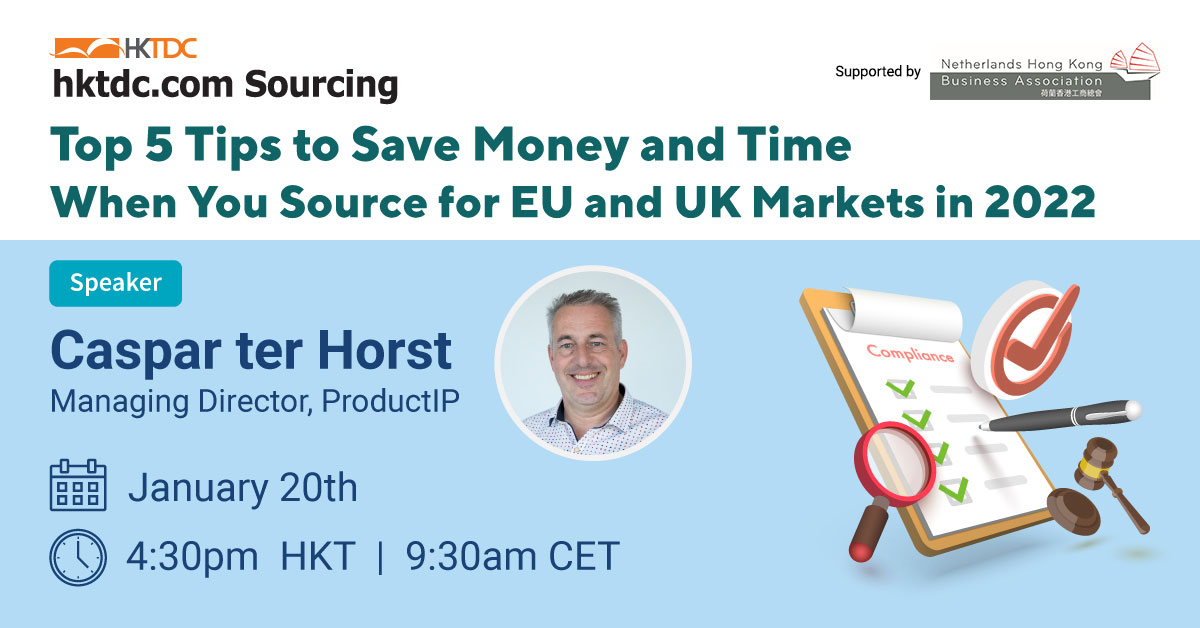 In a free webinar, organised by the HKTDC, Caspar ter Horst, Managing Director and Partner of ProductIP, will offer you the Top 5 Tips (and more) on how to save money and time when you are sourcing and buying products for the EU markets (and the UK). 
For more information, please click here.
To register, please click here.