Seminar: Opportunities in HK and the GBA: Transformation to a Key Creative Business Hub
Image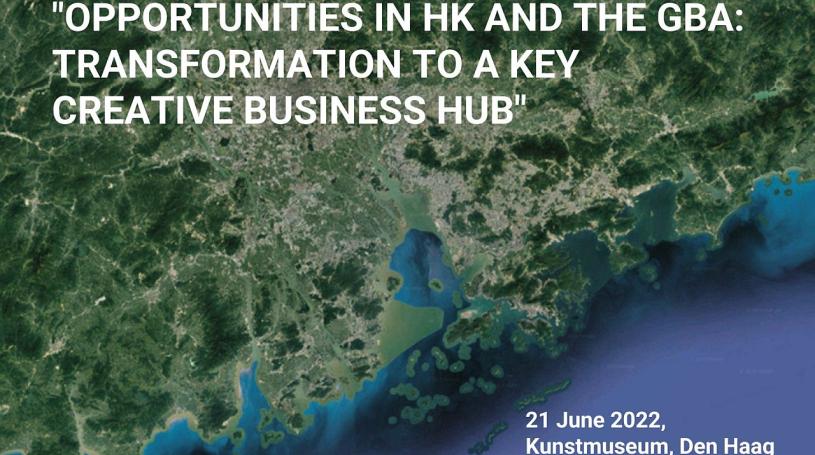 Join us on 21st June in the beautiful Kunstmuseum ​in The Hague, home to the largest collection of paintings by Piet Mondriaan in the world, and learn more about the business opportunities in Hong Kong and China's Greater Bay Area. 
The Delta of the Pearl River is quickly transforming into a key creative business hub. The ongoing development of the area is offering new chances for architects but, product and fashion designers and many more creative specialisations are also in demand. At the same time, the GBA remains a crucial location for the production of consumer goods that are shipped all around the world.
This event is organised on the 25th anniversary of the establishment of the Hong Kong Special Administrative region of the People's Republic of China and offered to you by the Hong Kong Economic and Trade Office, Brussels and Invest Hong Kong.
The Seminar will have two sessions.
1. Developments and Opportunities in The Greater Bay Area
2. The Business of Art & Design in Hong Kong and the GBA