NHKBA Donates € 3333 to Foodlink Foundation in Hong Kong
Image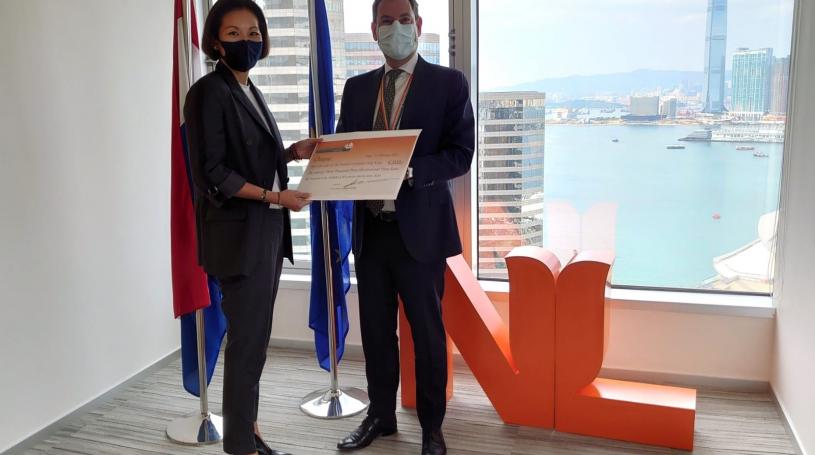 Hong Kong, 17 February 2021
On behalf of the Netherlands Hong Kong Business Association, the Dutch Consul General in Hong Kong, Mr Arjen van den Berg, presented a cheque to the value of € 3333 to Mrs Alice de la Fuente Saez - Wong, Director of the Foodlink Foundation in Hong Kong.
The amount was raised during the 2020 Chinese New Year dinner at Golden River Restaurant in Laren.
Due to the Covid-19 epidemic, the Chairman of the NHKBA could not present the cheque in person in 2020. That is why it was decided to transfer the amount by bank and ask Mr Arjen van den Berg to offer the cheque to the Foodlink Foundation on behalf of the NHKBA. 
The Foodlink Foundation was founded in 2001 and is a registered Hong Kong charity dedicated to fighting hunger, building self-sufficiency and fostering nutritional wellness among those in need, while simultaneously reducing food wastage in hotels and F&B outlets in Hong Kong.