NHKBA and 1421 Consulting Group joined hands for Webinar "China and Hong Kong Business Outlook 2021"
Image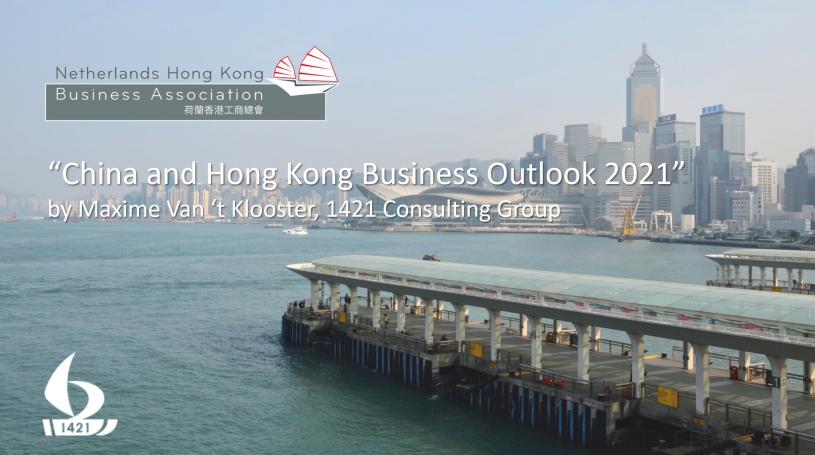 The Covid-19 epidemic hit the world's economies hard in 2020, but China still achieved economic growth. Hong Kong was not as lucky.
The NHKBA asked Maxime van 't Klooster to talk about his view on the outlook for the second largest economy in the world for 2021? Can the domestic market save China's industries? Can Hong Kong's retail and services sectors survive the surging waves of the Covid-19 virus and will they recover quickly after the epidemic is brought under control?
Mr Van 't Klooster focused on China's own vision for 2021 because "China sets its own goals and then makes it possible for the economy to achieve these goals".
He also addressed the ways China makes it possible to realize its vision: through the implementation of the country's 14th five year plan; dual circulation; maintaining growth and economic output; and a continued push for innovation.
In addition he mentioned three sectors that offer the best opportunities, also for Dutch companies: e-commerce, healthcare (including the care for the elderly) and agriculture.
Van 't Klooster believes that the outlook for Hong Kong is quite secure thanks to its continued role as a financial centre, the clustering with the Greater Bay Area and its position as a maritime centre.
You can request a copy of the powerpoint presentation by sending an email to: secretariat@nhkba.nl