Save the date for our Annual General Meeting on 20 April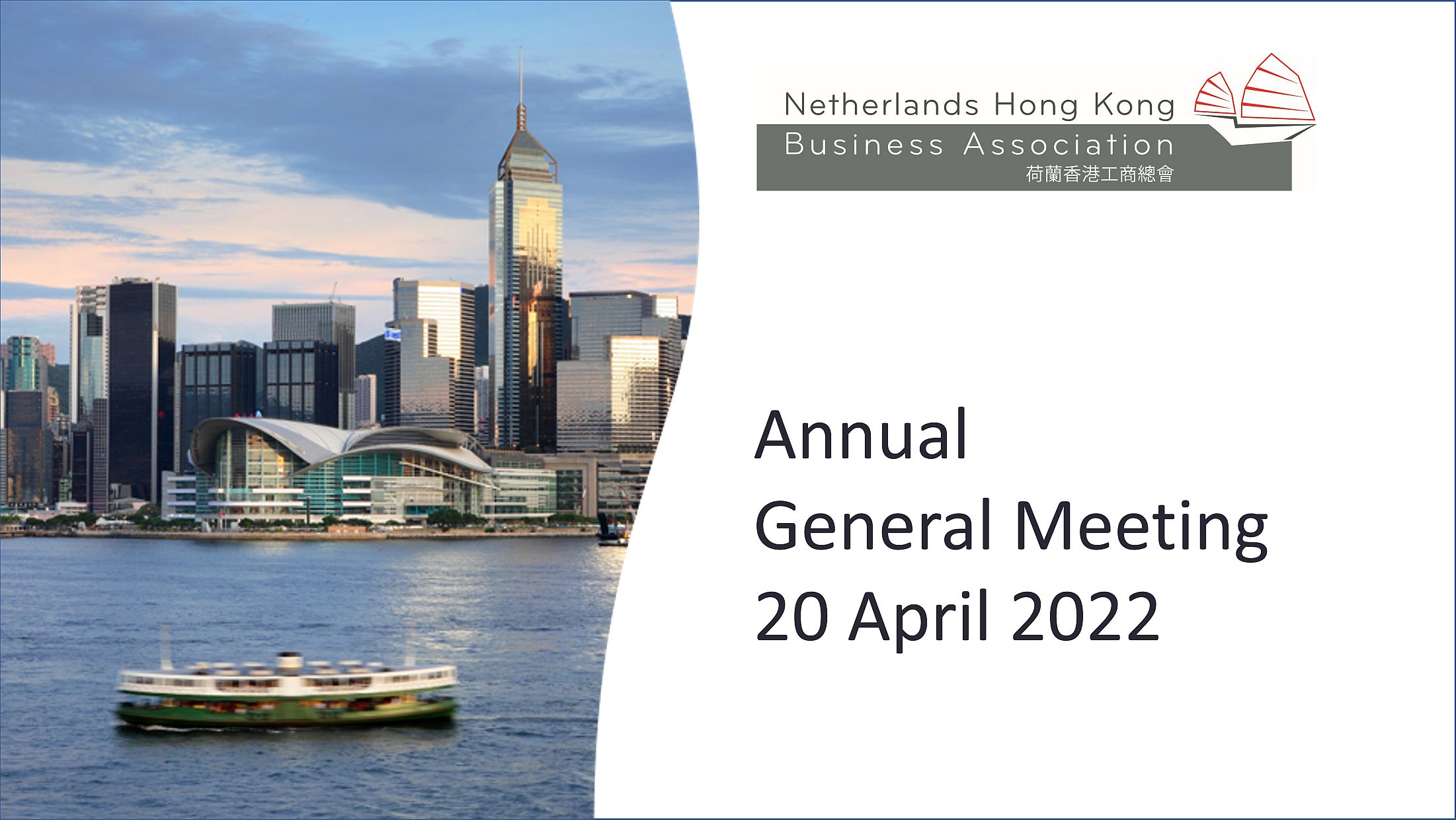 It is our pleasure to announce our first live event of the year:  the Annual General Meeting
The AGM 2022 will be held on Wednesday 20 April next from 15:00 – 18:00 hrs at Sea Palace Restaurant in Amsterdam.
The formal part of the meeting will be followed by a gathering with special guest speaker Mr Christopher Jackson OBE, JBS, and a cocktail reception with Dim Sum delicacies.
Christopher Jackson OBE, SBS, was in the Hong Kong public service from 1976 to 2011. In the 1980s he was a trade negotiator and next became Deputy Director General of Trade for Hong Kong (1991 to 1993). After two years as Deputy Secretary for the Civil Service he was posted in 1996 by the then Governor, Chris Patten, to head the Hong Kong representative office in Washington DC, a position he held through the transition of sovereignty to China. He represented the Government of the Hong Kong Special Administrative Region in the United States until 2001 and was then Special Representative to the European Union in Brussels until 2004. Upon returning to Hong Kong Chris became Director, Corporate Development of the Hong Kong Trade Development Council. He returned to the United Kingdom in 2011 and is now, among other things, the Vice Chairman of the Hong Kong/UK Business Forum.
The title of his presentation will be: "Don't Give Up on Hong Kong".
Mr Jackson closely follows the developments in the Hong Kong SAR and is convinced the territory will rebound quickly economically as soon as the covid-19 epidemic is over.
Please note that the AGM can be attended free of charge by members of the NHKBA only. The informal part, with the speech of Mr Christopher Jackson, a Q and A session and cocktails starts around 16:30 and can also be attended by non-members.
Participation costs for non members are € 30 per person (ex VAT).
Invitations will be sent shortly.